Royal Marines Football Latest News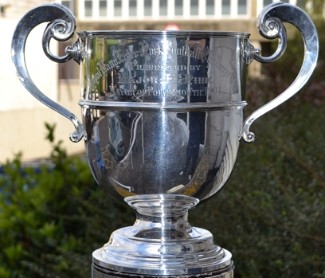 Royal Marines retain the Inter Commands for a record 6th year in a row
2nd October 2014
After beating the Royal Navy U23's 3-2 & Scotland 6-1 in the group stages the Royal Marines came up against a well organised Naval Air Command team who went into the final on the back of 4 convincing victories scoring 22 goals and conceding only 4. However the Royals proved too strong and came out 2-1 winners to lift the trophy for a record 6th time on the bounce thanks to a brace from substitute CSgt Richard Griffin.
---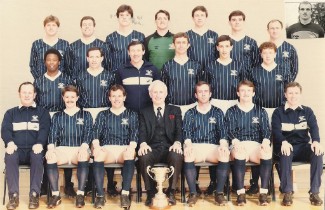 Royal Navy reunion dinner Sat 21st June Portsmouth
Applications for tickets close on the 23 May.
For further details and to download your application form please visit the RNFA website at
http://www.royalnavyfa.com/news/2014/feb/rnfa-reunion-2014
---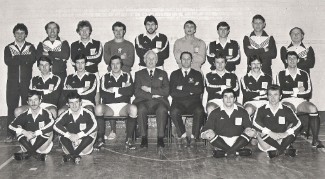 Royal Navy FA reunion dinner
The RNFA have great pleasure in announcing the confirmed date for a Football Reunion as Sat 21 Jun 2014 at the Royal Maritime Club Portsmouth. This event will be open to those that have contributed to RN Football. Either as a player, coach, referee, committee member, official or volunteer within the game, this informal social occasion is one to celebrate and share our mutual love of the game. For more info please visit
http://www.royalnavyfa.com/news/2014/feb/rnfa-reunion-2014

---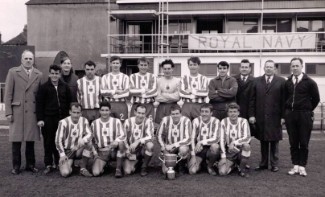 22nd Dec 2013
Please click here or on the photograpth to visit the Royal Marines Football team sheets.
---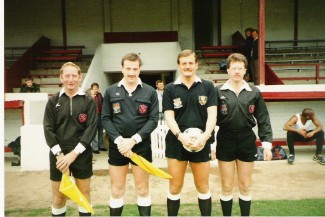 RN & RM Referee's Gallery
26th Oct 2013
Please click on the Referee's picture (right) to visit the Referee's Gallery
---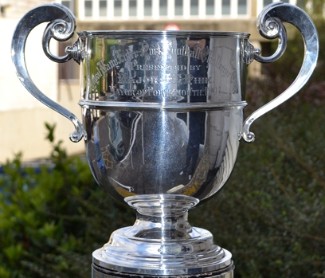 Inter Commands Champions 2013
Wednesday 25th Sept 2013
The Royal Marines football team made history when retaining the Inter Commands championship for a record 5th year in a row when they beat Scotland Command 3-2 at HMS Temeraire with goals from CTCRM's Cpl Shea Saunders 2, and 30Cdo's Mne Mike Scott.
Southampton & England internation Ricky Lambert presented the trophy to RM Captain Sgt Sam Woodin (CTCRM) and also presented the man of the match award to Cpl Shea Saunders.
---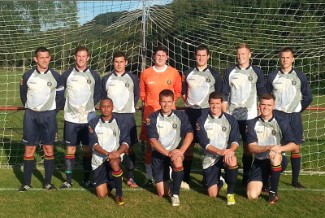 Okehampton 2 Royal Marines 6
Tuesday 3rd Sept 2013
Despite missing several first team players through deployments the Corps team still managed a convincing 6-2 win away at Okehampton Rangers. Shea Saunders (CTCRM) was the star of the show helping himself to a well taken hatrick. Richard Griffin (Northwood), Ben Goodge (43Cdo) & debutant Marco Serretti (42Cdo) getting the other goals. Liam Hill (CTCRM) also made his debut. Our next fixture is Thursday 12th Sept versus National Fire Service.
---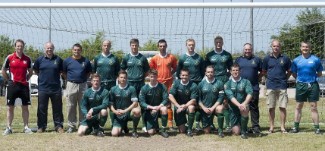 RMFA 3 Plymouth Arglye Academy 3
Friday 5th July 2013
Five players made their debuts having been selected from the Tunney cup competetion in June, they were Rick Charles (Cdo Log), Duncs Williams (42Cdo), Chris Bryan (45Cdo), Tom King (42Cdo) & Jack English (CTCRM). The Corps team toook a 3-1 lead through Si Bochenski, Richard Griffin & Chris Tunstall in a very competitive run out for both teams in early pre season
---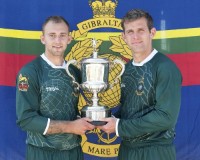 Lee Stevenson Royal Marines Player of the year 2013
Defender Cpl Sam Woodin & Midfielder Mne Chris Tunstall were crowned joint player of the year 2013. Both players had a great season and the managment team of Sgt Shaun Foster & WO1 Shaun Welburn were unable to seperate them so for the first time since its inception the award went to both players.
---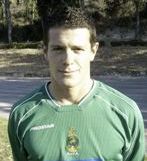 Royal Marines 1 Devon & Exeter Rep team 2
2nd May 2013 at Endurance Park CTCRM
Despite the scoreline there were lots of positives to take from this game, we were missing some key players from the squad that toured USA in May, namely Mikey Husbands, Mike Scott, Kt Tunstall, Davie Carns, Jase Obrien, Karl Rickard, Scott Sampson, Matty Platten, Martin Finneron, Lee Salmonds, Satch and were also without the likes of Spencer Clark, Matt dawson & Stu Morgan.

We didn't concede from open play against a very hard working Devon team & only conceding two debatable penalties. We also carved out the better opportunities on goal and on another day could have scored 1 or 2 more. Devon very rarely threatened Tony Baxter's goal largely thanks to a solid 2 banks of four. The RM team also took the opportunity to give six players their Corps debuts, Hoyland, Crawford, Johnston, Orme, Burns & Mercer.
We fell off the pace a little in the second but that can largely be put down to the second half changes we make in these types of games.
Sam Woodin, Ads Fowler (pictured) & Shea Saunders for 33 minutes until he went off injured were the star performers. Dan Boere played just off the striker but was often in the thick of defending alongside the 2 banks of 4 which makes us very hard to break down. Like i said we will take out the positives and move onwards to the next fixture. The RMFA would like to thank Devon & Exeter league for the fixture and wish them all the best for the future.

With next weeks game v Lloyds of London cancelled we now look forward to the double header with the Prison Service on Thursday 23rd May at CTCRM.
Text below the image and description
---
12th January 2013
On this day in 1945

On this day in 1945 Assault on Myebon Burma, Operation Pungent.
In January 1945 the Japanese were being driven from Burma, and 3rd Commando Brigade Royal Marines was sent in by sea to secure Myebon. This was achieved with some opposition. They were then relieved by Army units so they could launch an attack by landing craft along 27 miles of river Kangaw. They achieved surprise & captured hills overlooking the beaches, cutting off the Japanese Army. On 31st Jan the Japanese attacked & kept up the attacks on hill 170 for 36 hours with waves of Banzai charges.
At the end of the battle the ground was thick with Japanese dead, but the hill was still held by 41 Commando & 42 Commando.

Football in 1945
RN&RM Chatham bt RN&RM Portsmouth 4-2 at Fratton Park Portsmouth on 21st Nov 1945
---
Mixed fortunes for November 2012
8th Nov 2012 at Newton Abbott & 21st November at Beckenham Kent.
Since winning the Inter Commands in September the Corps team lost an hard fought contest against a strong & well drilled Devon FA select side at Coach road Newton Abbott by 3 goals to 1 with Mne KT Tunstall getting the RM goal.
The second fixture was played at Kent County Cricket ground Beckenham against our yearly opponents Lloyds of London, this was played in atrocious conditions with the Corps team running out 2-1 winners courteous of goals from Mne Shea Saunders & Mne Martin Finneron (pictured right). Stand in Manager Capt Steve Marr said the boys showed tremendous spirit in horrendous conditions with Mne's Tunstall & Saunders the pick of the RM team.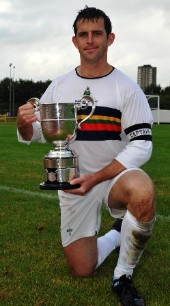 Four in a row for Royal
26th Sept 2012 at HMS Temeraire Portsmouth
Two weeks after captaining CTCRM to Tunney Cup success RMFA Skipper
Cpl Sam Woodin (pictured right) lifted the Inter Commands trophy as the Royal Marines beat Scotland 4-0, Naval Air Command 6-0 & Navy U23's 4-1 in the final. The goals in the final came from Mne KT Tunstall, Cpl Jase OBrien, Mne Mikey Husbands & Mne Lee Salmons.
Full report to follow online & in the next issue of the Globe & Laurel.
---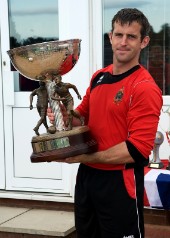 CTCRM retain the Tunney Cup for a record 4th year in a row
13th Sept 2012
CTCRM beat 42Cdo on penalties after they were locked at 1-1 at full time and still 1-1 after extra time. Cpl Sam Woodin (pictured right) lifted the famous trophy for CTCRM. In the plate competition 30Cdo beat 43Cdo also on penalties to retain the plate they won last year. In the Vets reuinon game the Laurels led by Capt Stevie Marr beat the Globes who were skippered by CSgt Ian Michelsen 4-3.
---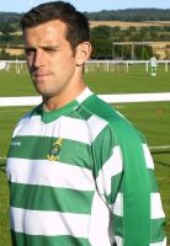 Royal Marines 0 Bristol Rovers 3
14th July 2012 at Endurance Park CTCRM
Goals from Matt Harrold 28th min (pen), Joe Anyinsah 63rd min & Chris Zebroski 74th min ensured the League 2 outfit ran out 3-0 victors at Endurance Park CTCRM. The game was played over three 30 minute periods and the Royal Marines enjoyed their fair share of possession in the first 30 mins playing some good attractive football at times but neither goal keeper was troubled until the 28th minute when RM left Midfielder Stu Morgan brought down Shaquille Hunter and Matt Harrold dispatched the resulting spot kick past Craig Mulholland.
The teams held a penalty shootout before the second period commenced, which was won 4-2 by Bristol Rovers. Matt Harrold, Lee Brown, Jim Paterson and Matt Gill all scored, whilst Eliot Richards saw his effort saved by Craig Mulholland. Conor Gough saved three of the penalties from Adam Fowler, Martin Finneron & Chris Tunstall, the Royal Marines scored pens through Shea Saunders and Matty Platten.
The two remaining 30 minute periods saw Bristol Rovers dominate possession & territory but the RM reaguard held firm superbly marshalled by experienced pair Sam Woodin (pictured) & Adam Fowler. Three good saves by Craig Mulhollnad from Matt Harrold (2) and Eliot Richards saw the second period end with no added goals.
Both teams made several changes for the final 30 minutes and Bristol Rovers dominance finally paid dividends when Joe Anyinsah scored with a bullet header from Jordan Goddard's cross after 63 minutes to beat the hapless Karl Little.
Rovers then hit the bar twice in the space of a minute. Ellis Harrison cut the ball back for Zebroski who crashed a shot against the bar and the same fate awaited a Jordan Goddard effort shortly afterwards.
Bristol Rovers third goal arrived on 74 minutes when Goddard found Ross Staley in space out on the left and he crossed into the middle where Chris Zebroski deftly swept the ball past Karl Little.
Despite the lack of attempts at goal the RM team really learned a lot about themselves in this game shutting out BR for long periods with resolute defending that should bode them well for the assault on retaing the Royal Navy Inter Commands in September.
Next game Friday 20th v Torquay Utd 1930KO in aid of Help the Heroes
---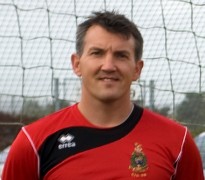 RM Vets 6 Prison Service Vets 2
21st June 2012 at Endurance Park CTCRM
The Royal Marines Vets team beat their Prison Service counterparts 6-2 at a rain swept Endurance park on Thursday night. Sgt Richie Harley (Pictured Right) weighed in with two goals & former Csgt Richie Hope, Cpl Jase Kilner, Sgt Harry Richardson & Sgt Steve Stacey scoring the others. The team line up was 1. WO1 Robbie Buglass, 2. Capt Steve Marr 3. WO2 Mark Lenton, 4. CSgt Scotty Nicholson, 5. Sgt Harry Richardson, 6. Sgt Steve Stacey, 7. Cpl Jase Kilner 8. Former CSgt Richie Hope, 8. WO1 Paul "Jock2 Clark", 10. Cpl Stu Gould, 11. Sgt Richie Harley, 12. Former CSgt Dave Somerton-Rees. Manager Sgt Shaun Foster.
---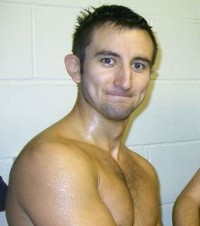 RMFA 1 Parachute Regiment 0
17th May 2012 at Home Park Plymouth Argyle
Mne Christain Courtney 45Cdo grabbed the solitary goal that proved enough to beat the Para's in the 3rd Falklands Cup game between the great arch enemies. The game was played at Home Park Plymouth Argyle. For various match reports, views, team line ups then please visit the RMFA forum (requires free registration). Like Richie Hope in the story below this was Christians final game for the RM before he leaves for Civillian life.
---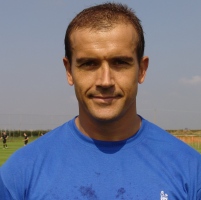 CSgt Richie Hope plays his final RMFA game
Friday 27th April 2012
Richie Hope played his 119th & final game for the RMFA against Westpoint Military Academy New York USA before leaving the Corps for Civillian Street after completing his 22 years service. He amassed an impressive 87 goals after making his debut in 1993 against RAF Strike Cmd. the RMFA wish Richie all the best in his new career and hope to see him at many a Vets reunion match over the coming years.
---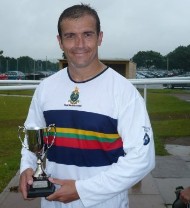 The search is on to find a new General Manager
Sunday 1st January 2012
Current RMFA General Manager CSgt Richie Hope (pictured right) is due to leave the Corps on the 31st March 2012 after 22 years service and therefore the position of General Manager is available for immediate takeover / handover. All interested applicants of Sgt or above can apply to RMFA Secretary CSgt Ian Mulholland for more information at [email protected]
---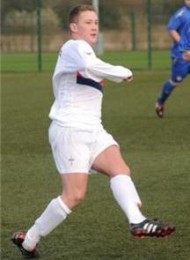 Lloyds of London 3 Royal Marines 4
Wednesday 23rd Nov 2011 at London
Goals from Mne Sam Logan 42Cdo his first goal for the Corps & 45Cdo's Mne Ollie Kennedy on his debut, and one each for the prolific duo of Mne Mikey Husbands & Lcpl Dan Beore ensured the Corps team won this annual fixture against Lloyds of London. Four players made debuts after being selected from the Tunney Cup tournament, Mne's Dawson, Moxham, Frost & Kennedy and two players returned to the fold after 6 month deployments to Afghanistan, Mne's Platten & Hildreth. Mne Matty Platten Cdo Log Regt pictured right was named Man of the Match
---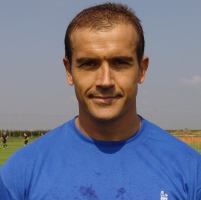 CTCRM make it a hatrick of Tunney Cups
Friday 18th Nov 2011 at Endurance Park CTCRM
A brace from Sgt Richard Griffin ensured CTCRM made it 3 Tunney Cup wins in row. CTCRM beat a valiant 40Cdo 2-0 on friday afternoon with CTCRM's Captain CSgt Richie Hope (right) lifted the trophy for the final time before leaving the Corps in March after 22 years service.In the Plate competition 30Cdo beat 42Cdo 2-1. In the Vets reunion match Danish Hacon's Laurels beat Dan Sloan's Globes 6-3 with Paul "Jock" Clark notching a hatrick for the Laurels.
---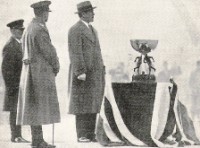 The USMC Challenge Trophy "The Tunney Cup" Mon 14th to Fri 18th November 2011
The draw for the Tunney Cup 2011 has taken place and it see's last years winners CTCRM take on 42Cdo on Monday 14th at CTCRM 1200pm Kick off. That same day 45Cdo take on CLR at 1400hrs, 40Cdo take on 30Cdo at 0930hrs, The Band take on 4ASRM at 0930hrs, RM Poole v 539ASRM at 1200hrs & CHF v 5ASRM at 1400rs. For the full draw and all the latest results visit the RMFA Forum at http://rmfootball.proboards.com/index.cgi (requires registration)
---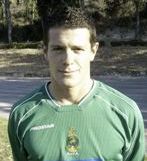 Royal Marines retain the Inter Commands beating Naval Air Command 2-0 in extra time.
28 September 2011 at HMS Temeraire Portsmouth
Royal Marines FA secured a third straight Inter Commands Championship by beating Naval Air Command 2-0 in extra time. Mne Mark Conett & Cpl Simon Bochenski scored the goals with only 2 minutes remaining of extra time has both teams seemed resigned to taking penalty kicks. The RM team also beat Scotland Command 4-0 & Portsmouth Command 6-2 in the group games. Sgt Adam Fowler (pictured right) was named man of the match in the final.
---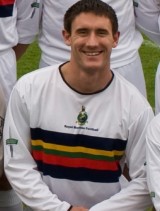 Royal Marines 1 National Fire Brigade 1
15th September 2011 at Endurance Park CTCRM
The Stand in Management of WO1 Shaun Welburn & Captain Steve Marr saw the Corps team draw against a strong National Fire Service team 1-1 thanks to a goal from striker Mne Dave Middlemass (pictured right). The Corps team head off to Portsmouth on Sunday 25th Sept for their opening Inter Commands fixture against Scotland Command.
Read a full match report from WO1 Shaun Welburn here
---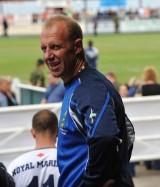 Royal Marines FA install temporary management.
Assistant Manager WO1 Shaun Welburn (DST Leconfield) pictured right is taking over the riegns at the RMFA until after the Inter Commands which starts on Sunday 25th Sept at HMS Temeraire Portsmouth with a fixture against Scotland Command. He will be assisted by the vastly experienced Assistant Chairman Capt Steve Marr who has just finished a 3 year stint as Royal Navy FA Manager. Their first game is a Pre Inter Commands fixture against the National Fire Service at CTCRM's Endurance Park on Thursday 15th Sept 1400 Kick Off. Manager Cpl Shaun Foster is on a Career course until June 2012.
---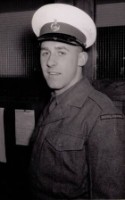 John Ellis Football Story 1958 - 1980
28th August 2011
Royal Marines & Royal Navy Football Legend John Ellis puts pen to paper for the RMFA website. This remarkable story starts the moment recruit John Ellis joins the Corps in 1958 and carries on well after he left the Corps as WO1 in 1980 to start a new life in the USA. Read the full story here.
---
Inter Commands Gallery updated
22nd August 2011
The Inter Commands Gallery has now been updated you can visit it by following this link Inter Commands Gallery
---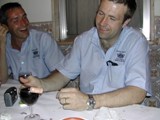 New Royal Navy Football Gallery
With so many Royal Marines having represented the Royal Navy FA over the years we thought it was about time we included a RNFA section into the Gallery. You can visit the RNFA gallery by clicking here
---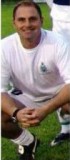 Sgt Neil Middleditch appointed RM AFC Manager
August 5th 2011
Former Corps Centre Half Sgt Neil Middleditch currently serving at CTCRM has been appointed the new RM AFC Manager replacing John Veale who has departed for Heavitree Utd. Neil will be assissted by PTI's CSgt Richie Hope & Sgt Adam Fowler. Royal Marines AFC's first competitive league fixture is at Endurance Park CTCRM on Saturday 13th August against Launceston.
---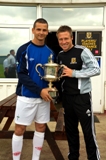 2011 Corps player of the year award
July 23rd 2011 at Hull
Striker Mikey Husbands receives the 2011 Lee Stevenson Corps player of the year award from Hull City legend Nick Barmby. Read more here
---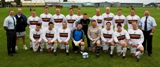 Hull City U18's 5 Royal Marines 1
July 23rd 2011 at Hull
Hull City under 18's out gun the Royal Marines. Read more here
---

Taunton Town 2 Royal Marines 1
July 16th 2011 at Taunton Town
Taunton Town reversed last years 2-1 scoreline in a thrilling match at Wordsworth drive Taunton.
Read Taunton Towns match report here
---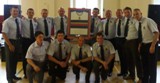 Mne Al Lucas memorial tournament 2011
June 4th 2011 at Peebles Scotland
The Corps team fell at the semi final stage at the Mne Al Lucas memorial football tournament but a great day & evening was had by all. Read more here